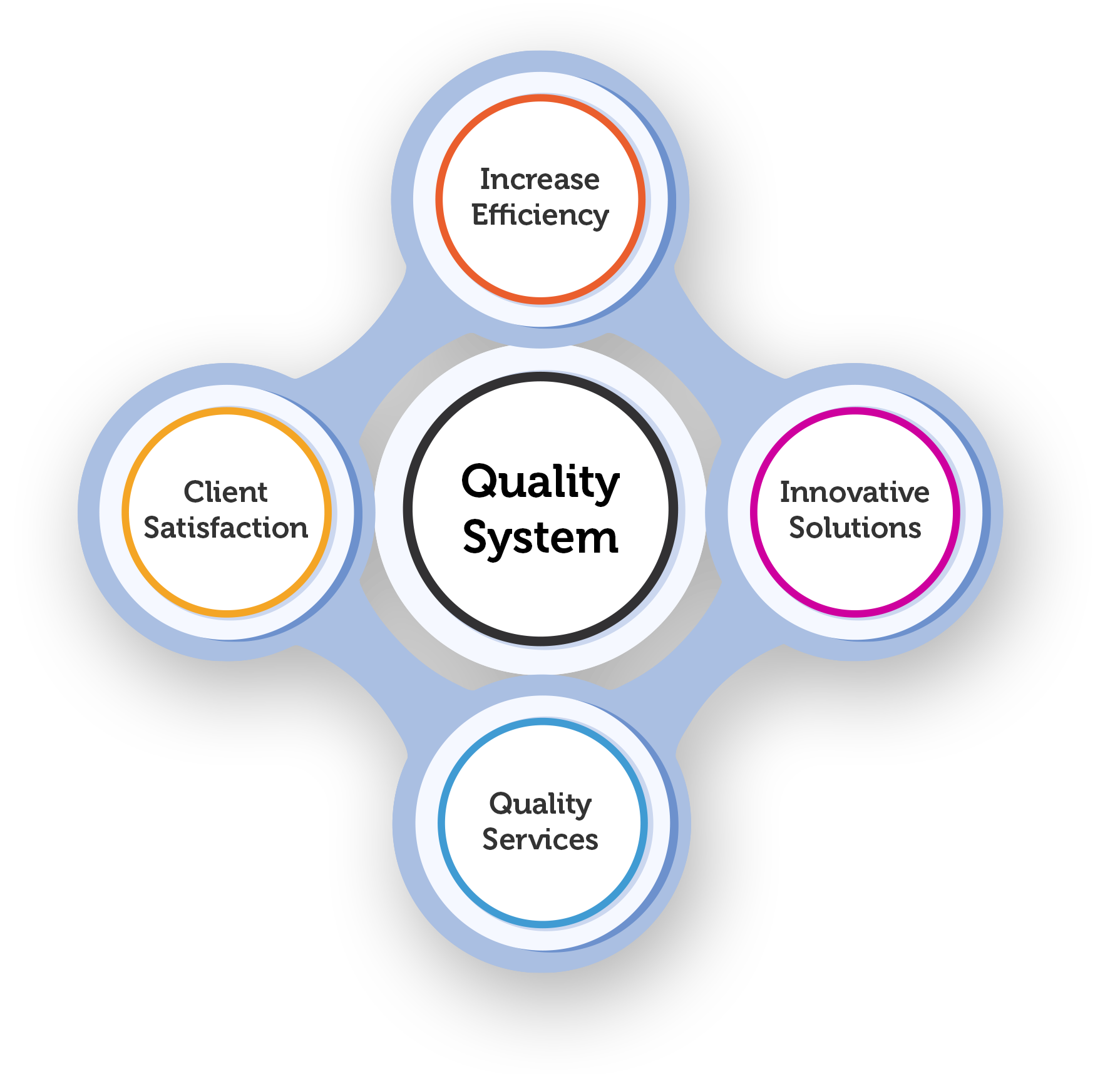 | | | |
| --- | --- | --- |
| Internal Document Name | version | classification |
| PL18_MS_V1.2_Quality Policy | 1.2 | PUBLIC |
At TIMWETECH the management is committed to ensure a long-term partnership with customers by providing world class solutions and services that exceed expectations by the use of quality procedures which will be operated to meet or exceed the requirements of ISO 9001:2015.
In order to make the above statement a reality, a Quality Management System was developed to continuously improve the way that TIMWETECH's products and services meet customer requirements and enhance customer satisfaction.
Therefore, the present document applies to all TIMWETECH employees, both external and internal, partners and external providers, which are responsible for complying with this policy and associatedprocedures.
TIMWETECH recognizes that consistent satisfaction of customer needs is essential to business survival.
TIMWETECH diligently works towards to secure a long term partnership with each customer and we intend doing this by:
Continual improvement of processes that will lead to the achievement of higher levels of performance;

Focusing on managing, leading and developing people resulting in proactive employees, positive management and high performing teams;

Ensuring that quality standards are met prior to the delivery of all products and services, through appropriate quality controls and quality assurance practices;

Fulfilling the regulatory rules and commitments agreed with clients, ensuring reliability and customer satisfaction in IT products and services provided;

Promoting continuous improvement of the effectiveness of the Management System through the dissemination, management and control of established goals.
Management intends to emphasize the importance of an effective QMS and of conforming to QMS requirements, in order to ensure this policy is understood and TIMWETECH quality intentions are applied and maintained in the course of the activities, throughout the organization.
The present document shall be made available to all relevant interested parties, as appropriate,
encouraging participation and promotion of quality responsibilities amongst all employees and third parties through standards, training, supervision and effective communication.
In order to foster a corporate environment anchored on continuous improvement, this document shall always be available and maintained as documented information despite the potential reviews and updates that it might be subjected.
ISO 9001:2015 – Quality Management Systems – Requirements